On the 6th May 2014, TTP Labtech not only welcomed the IQPC Compound & Sample Management workshop delegates but also opened its doors for a "behind the scenes tour" of its Cambridge UK headquarters.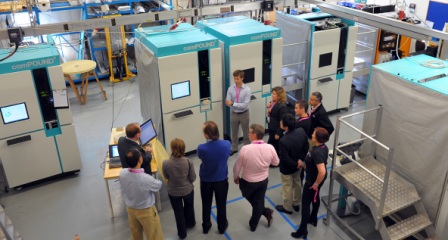 Following an excellent day of workshops, our visitors were given a much needed refreshment break before splitting into 3 groups led by Dr Jas Sanghera, Managing Director; Dr James Craven, Global Sales – Sample Management and Dr Simon Tullett, Product Manager Analytical Automation.
The tour included demonstrations of products and new technologies under development, plus the manufacturing process in our key areas of sample management, liquid handling and cell imaging, all designed and manufactured in the Melbourn science park facility. As part of the sample management showcase, Titian Software demonstrated how their Mosaic software platform could be used optimize management of compounds, biological or reagents stored in the comPOUND.
TTP Labtech is an employee owned company which forms part of TTP Group – Europe's leading independent product development company. Visitors also got a flavor of the innovative technologies developed by TTP Group for the consumer, healthcare, industrial, communications and printing sectors.
The tour was rounded off with drinks and canapés and networking time before boarding a luxury coach to head back to London.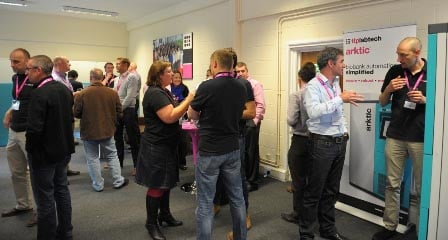 TTP Labtech is delighted to announce they will be hosting the IQPC pre-conference workshop day once again in May 2015 – so do put this date in your diary!