Innovative automated biobanking solutions
arktic provides a flexible, affordable and secure -20°C or -80°C automated storage to meet growing research demand for increasing volumes of biological samples.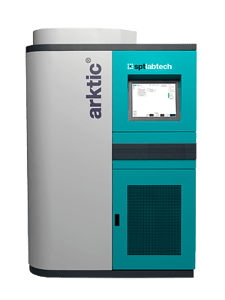 arktic
Efficiently manage precious samples to maximize productivity and ensure accurate research results.
arktic's user-friendly, vending machine style design allows for efficient management and retrieval of 2D barcoded samples, eliminating the need for inefficient manual searching. The high storage density and compact footprint allows facilities to minimize overheads and assure sample integrity, while the innovative pneumatic technology facilitates seamless onward transport of specimens to optimize workflows.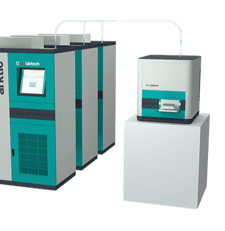 arktic XC
Innovative automated biobanking for scalable research
arktic XC is an innovative automated biobanking solution bringing together a network of compact arktic storage units into a single high integrity, affordable and scalable biostorage system. Different locations can be linked using novel and reliable pneumatic technology with direct benchtop access for highly optimized workflows. The modular approach offers facilities ultimate flexibility to increase capacity in line with demand and keep the cost per sample stable while advancing research goals.