The sender is a sample submission device. You can insert up to nine vials at a time and then walk away, leaving lab2lab to handle the transportation.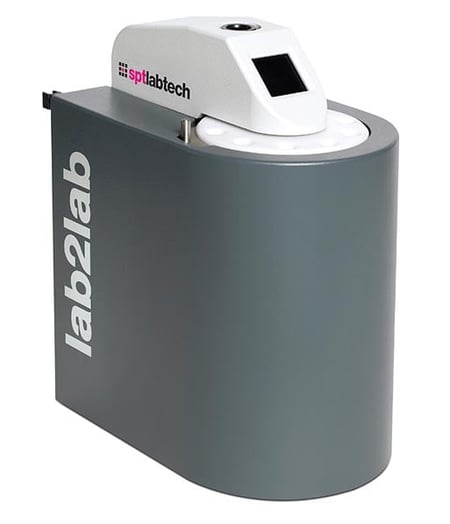 Temporary storage of samples either waiting for an instrument to become available or, post-analysis, for re-analysis or disposal following inspection of previous results.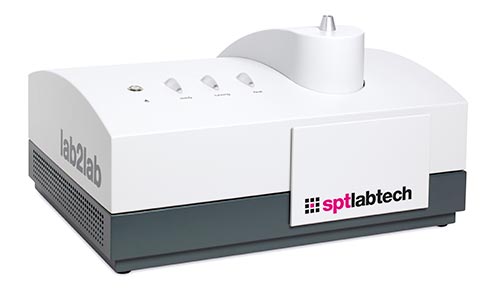 The central transportation device with pipes leading to all senders, receivers and buffers. It incorporates a barcode reader to verify the identity of all sample tubes. This is the heart of a lab2lab system and is controlled by the software to manage all your sample tube transportation.
Device to integrate lab2lab with 3rd party instruments. Various different models exist to work with Agilent, Waters and Bruker equipment. Sample tubes are transported from the router to a receiver and then presented to the instrument for aspiration. After successful aspiration sample tubes are sent back to the router.
Enables sample tubes to be transported over greater distances. As well as providing an additional boost to airflow required for transportation over longer distances, the units also act as a temporary holding gate so that samples arriving from several locations can be managed and scheduled effectively.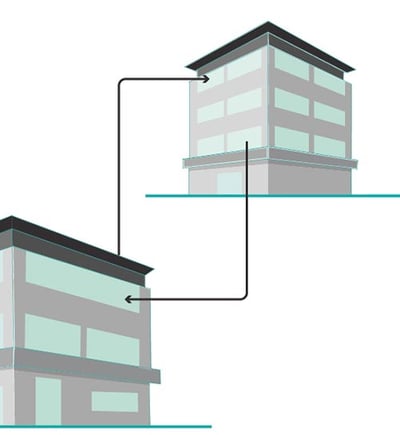 lab2lab uses 2D barcoded tubes that are specially designed for transport in the lab2lab system. The tubes have a pierceable septum allowing multiple aspirations so that a range of different analyzes can be run on a single submitted sample.