TTP Labtech – combining brains and passion to drive successful product innovation
The Company's 14 year history in engineering consultancy prior to spinning out its own product business in 2001 has been instrumental in forming the reputation that TTP Labtech has acquired. Customers constantly remark on the high level of service and support they receive and this relationship often leads to, and becomes integral to, the development of new products. As mentioned by one of our global product managers, "if a customer is not happy, we are not happy!"
The strength of the company comes from its determined founders and self-funded foundation that has inspired the company to become employee-owned. Jas Sanghera, managing director and a founding member of TTP Group and subsequently TTP Labtech remarked, "The secret to our success is to not have a sole ambition to make money but to build a long term business for the benefit of all our employees. This has allowed us to use our passion for, and deep understanding of, cutting-edge technologies to try something new and spend time making the best quality products to solve our customer's needs." Although a more risky business strategy, TTP Labtech's reputation has been built on this mission and has brought several new products to the market that have proved to be, not only successful but market leaders in specific fields.
The motivation for a new product arises from a market need and is started with a group of engineers getting together to work out how to solve a customer's problem. The high-caliber staff recruited within TTP Labtech ensures that every technology developed is unique and does not follow the crowd. As one of our employees said "We are true engineers, which means we inherently love to solve problems with out-of-the-box solutions". We believe this is part of why we have such high retention rates of personnel within the company. Even though we have been expanding over the last few years we can still boast that 50% of our staff have worked for TTP Labtech for greater than 7 years, 35% for greater than 10 years.
How it all started
Out of an innovative workflow idea in 2001 came TTP Labtech's three product groups. Pharmaceutical companies were starting to miniaturize their assays but lacked an accurate method to pipette small volumes of liquid and set up high throughput assays. In collaboration with several of these companies, TTP Labtech set up a rig to demonstrate a novel workflow, built around a continuous tape model (Fig 1). Compounds could be stored in a blister pack (the high density storage model from which comPOUND® was developed) that were dispensed into assay well tapes using an automated liquid handler (which later became mosquito®) and were then fed into a scanner that would analyze the experiment (leading to the development of acumen®).
The continuous tape model was a novel concept years ahead of its time, but the three product areas have remained.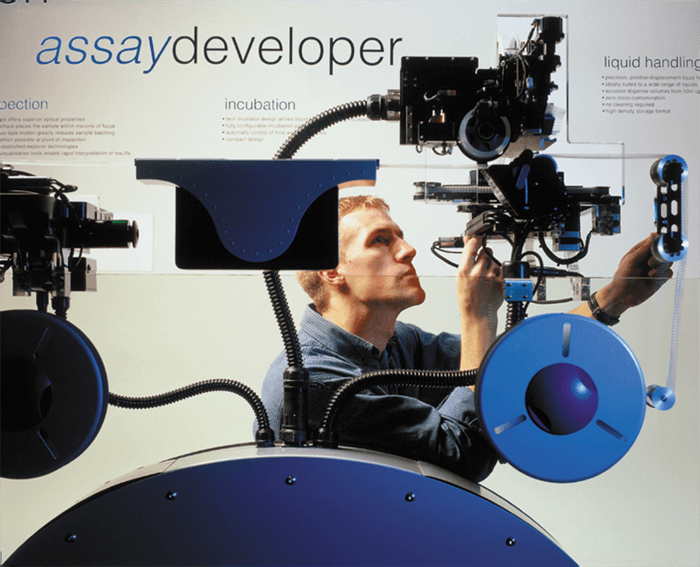 Fig: 1 Assay developer the original concept behind our product group cell imaging

TTP Labtech as a stand alone product business was founded in 2001 although its first cell imaging product ChemScan (focused on microbial detection), developed for a third party (Chemunex) was launched as far back as 1994. acumen based around the ChemScan technology was officially launched in 2001 and is now on its fourth generation as acumen Cellista. The laser scanning imaging technology behind this product was developed as part of the consultancy business to address an emerging need for a fast, high content, high throughput system for cell-based screening. Our innovative technology combines the advantage of speed with the ability to scan whole wells. Area based scanning plus simultaneous data capture and analysis enable acumen to scan 1536-well plates in the same fast time as 96-well plates. This makes full compound deck screens feasible to gather high content information on the cell phenotype, rather than categorical data from a biochemical screen on a plate reader. Confocal imaging systems are slower and generate a large data burden in the process. acumen has a real advantage of not needing to generate Z-stacks when screening 3D cell culture models for testing cancer drugs, which is a rapidly expanding market.
Due to high staff retention rates at TTP Labtech, acumen customers are provided with continuity of service and long term relationships with the same team over the life of the instrument. The strong relationships with all our customers have often led to further collaborations for the development of new products, such as the mirrorball® high sensitivity cytometer and the dragonfly® screen optimizer.
Liquid handling
Being able to pipette nanolitre volumes of liquid using highly-accurate positive displacement pipettes generated a lot of interest from various markets particularly those that experienced difficulties pipetting viscous fluids. In protein crystallography, scientists have a limited supply of protein to work with, multiple crystal growing conditions to test and reagents of various viscosities. Close collaboration with researchers in this field led to the development of a range of liquid handling products that served all the needs of a crystallographer. Unlike many other liquid handlers on the market, TTP Labtech's mosquito range utilized a novel system of disposable pipettes on a spool for high density storage and continuous processing. It has also built a reputation for robustness and ease of use. For these reasons the mosquito Crystal® liquid handler has become the market leader in this field.
The trend towards miniaturization of laboratory assays has led to expanding markets for the mosquito where pipetting of nanolitre to microlitre volumes is essential. These areas include assay-ready plate preparation, reformatting, serial dilution of drug compounds and molecular biology such as qPCR and next generation sequencing (NGS).
Sample Management
Until comPOUND was launched, automation of chemical compound storage involved serious financial commitment with systems that would store millions of compounds and a large infrastructure that complemented this. However many pharmaceutical groups or smaller companies work with 10-fold less compounds and have limited space. With this in mind, TTP Labtech engineers got together with a number of customers to discuss the best way to manufacture an automated -20oC dry and dark freezer. The innovative solution was to design the mechanical robotic elements of the freezer outside of the cold zone, achieved by using proven pneumatic technology. This would then reduce mechanical failures that can occur at low temperatures and maintain the cold chain of compounds even during maintenance of the cold store. To increase density and retain a small footprint, a novel carousel design was created which speeds up sample cherry-picking without the need to defrost racks. Freezers can be linked and samples retrieved from any freezer into one rack to be further processed and returned. This model is highly efficient and the modularity of the freezers allows for flexibility in the growth of your company. The success of this model has led to the design of a -80oC freezer (arktic®) that has been developed for the storage of biological samples.